Join us for a LIVE recording from Don The Beachcomber during the Tiki Mâkeke (Marketplace). This almost monthly event is a don't miss opportunity to sip authentic tiki drinks, shop from over 50 artists and vendors, hear live tropical music and eat some great food. ALL for just $10 cover which goes towards your food and drink. It really is a don't miss event.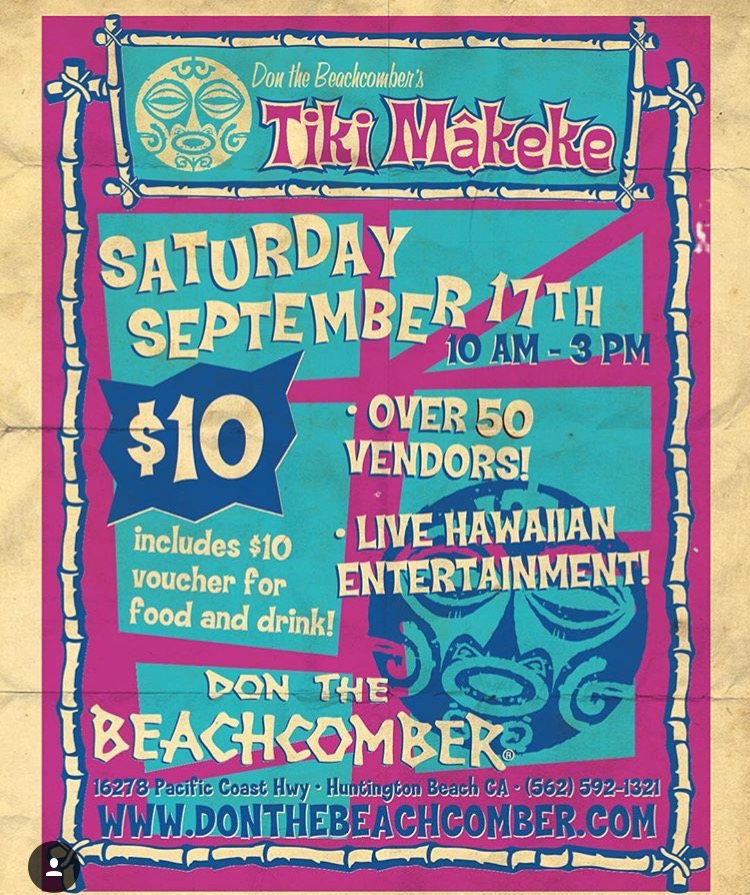 The entire Zen Tiki Lounge crew will be attending MOD Palm Springs, October 20-23. We had a chance to sit down with Rory Snyder who along with SHAG put together this amazing yearly mid century modern event with a tiki twist. Rory gave us some insight to the big party he is planning, you don't want to miss this.
Also joining us at the Mâkeke is Kari Hendler of Poly Hai. Poly Hai is a privately-funded public school for men and women dedicated to the preservation and extension of the Polynesian pop lifestyle. Kari shared some upcoming fun the school is planning, news about the yearbook for students and.....we may have shared some great memories at the expense of others. All in an afternoon of tiki drinks, music and shenanigans.