All of us in here at ZTL have been traveling after the holidays. Pumpkin just returned from a Caribbean cruise and wanted another Dirty Shirley. Normally we wouldn't be sipping such a drink in our tiki bar, but we let her have what she wants just this one time. 1.5 oz Vodka, .75 oz grenadine (we used real homemade pomegranate syrup) and 4-5 oz lemon lime soda are a nice combination when and only when combined correctly in the right amounts. Sunshine kept to his palate and enjoyed a Hemingway Daiquiri. You can click for the recipe and the story behind the classic cocktail.
After receiving several new bitters as gifts we needed to try some out. Sunshine is a fan of the Scrappy's bitters sampler packs as seen in the pictures below. If you want lots of options without spending over $20 a bottle, this is the way to go. Standard flavors like aromatic and orange along with some harder to find offerings like cardamom and lavender.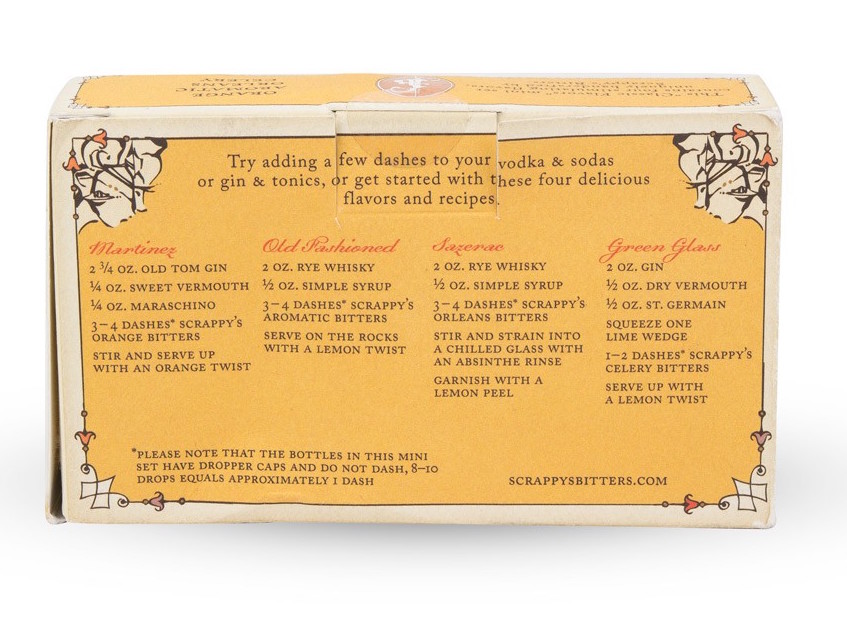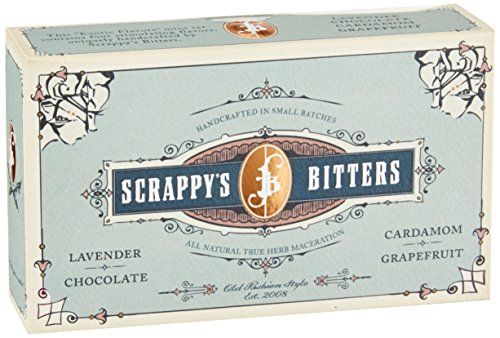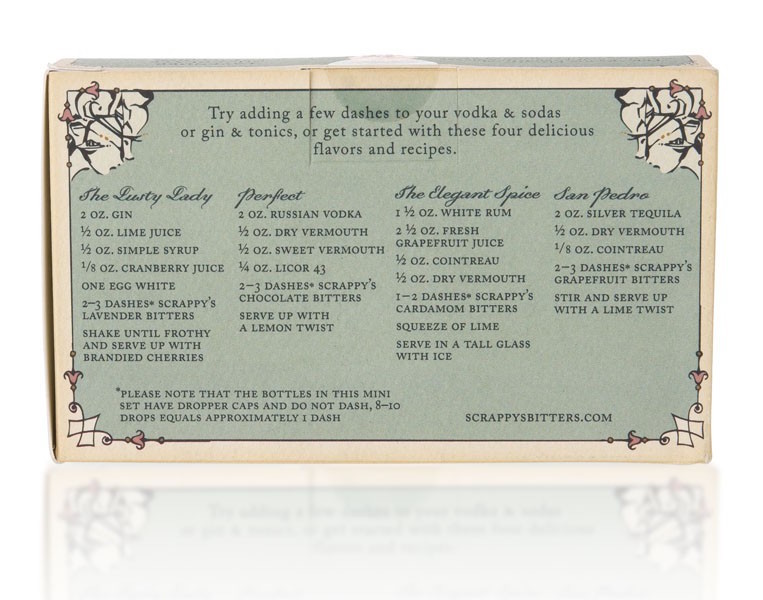 Also on this episode is the return of Campari Kraken our resident tiki bar psychic. CK blew in on his not so magical carpet to chastise Starshine and Kalani with his "wisdom." It goes without saying that the best thing about a visit from this somewhat frequent guest is that he always brings along his namesake cocktail, Campari Kraken. Try one.
Its almost that time of year. Get ready to book your room and wristbands for the biggest Tiki event in May, Tiki Caliente 9. Rooms are currently being offered to previous attendees but will be on sale to the general public in late January. Keep listening to the podcast for all the details on the bands, cocktails, symposiums and shenanigans as its all announced.
We LOVE Tiki Bar T Shirt Club. Each month you will get a new soft cotton T with a different design. Each design is from a classic or forgotten tiki bar, restaurant or polynesian palace of yesterday. Included is a short story of the logo. Mens and Womens fitted shirts. Choose a single shirt or 3 month, 6 month and 12 month subscriptions. And, you can give a subscription as a gift.