Its the fourth annual MOD Palm Springs and we record the podcast LIVE from the event. Join us in our hotel suite where we set up our studio and invite guests from the event to participate. Cocktails, special guests are just part of the fun. The DO-Its drop by, Rory Snyder makes an appearance and hotelier Harry drops in on us. And it wouldn't be a LIVE recording without everyones favorite podcast game show, "Whats in Kalanis Bra"? At the end of the show we play our favorite Halloween song. "He Gets Spooky" by The DO-Its.
For those of you who couldn't attend, here are some of our favorite pictures from our 1969 Halloween party on Thursday night at MOD.
The room party we hosted on Friday was Marooned on Rumulus. We were all amazed how many other kids showed up in their Starfleet finest. We ended up being rescued after all but no rum left.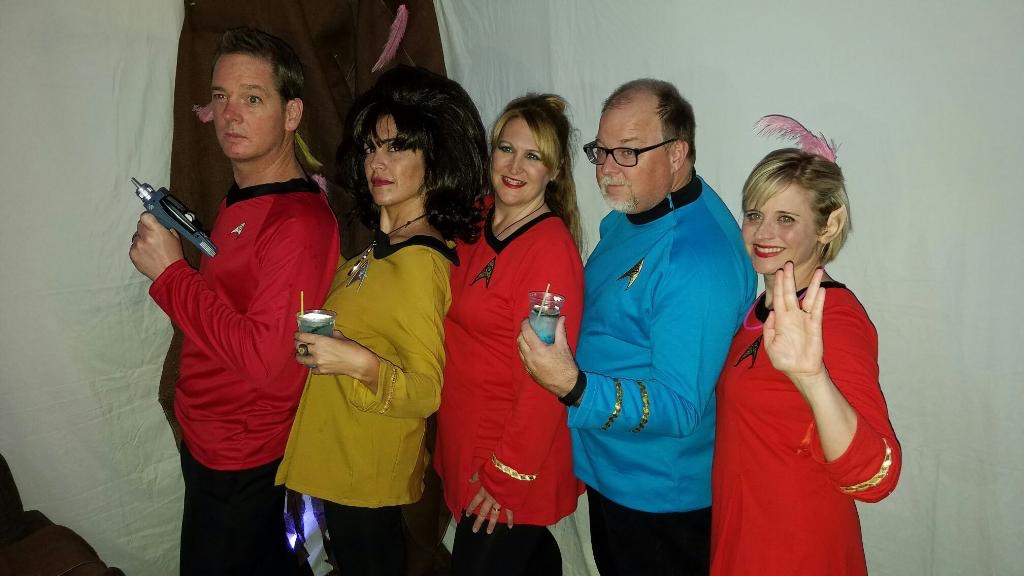 LIKE The DO-Its on facebook and catch them live in the LA and SoCal area. We dare you not to enjoy your cocktail and move your feet when The DO-Its take any stage. Their set at MOD was energy ramped up on RUM for sure.
All of us at ZTL podcast look forward to making the rounds of the room crawls. Here are just some of the pics from the dozen stops along the crawl. The cocktails were amazing, room decor was some of the best we have every seen and the crowd was having a great time.
If you still aren't sure if you would have fun at a weekend long event with fun people, tasty cocktails and all the live music you can handle....listen to the podcast. Be sure to visit MOD Palm Springs and the sister event Tiki Caliente for upcoming details on the next event.